Ромашка, ООО,

UA
Мельбурн, AU
The company sells cane sugar icumsa 45 Delivery to any safe port in the world. Annual contract. Price: 12,500 MT per month 320/MT 25,000 MT per month 315/MT 50,000 MT per month 310/MT 75,000 MT per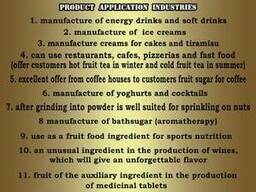 IDS - Intrepid Dorich service, ООО,

UZ
Сидней, AU
Fruit, berry taste sugar «Raduga» Our company «Intrepid Dorich service» offer you Universal & unique product In 3 times sweeter than regular sugar and with improved taste of fruits and berries the
Normit food, S.R.O.,

SK
Сидней, AU
We offer technology of production of condensed milk method recovery of powdered milk and mixing with sugar for creating a supersaturated solution without the need evaporate excess amount of moisture.
Конвейер Сервис, ООО,

UA
Сидней, AU
U45 Rivet Hinged Conveyor belt Fasteners is ideal for use on rubber-plied conveyor belts 7-11 mm, delivering performance and long life with easy installation without a special tool. Known analogues
Новые объявления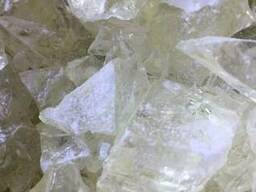 Канифоль и эфиры канифоли от производителя, Мельбурн.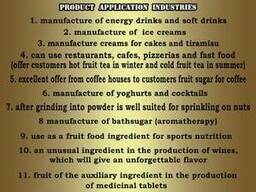 Fruit, berry taste sugar «Raduga», Сидней.
4 450 A$ /т до 4 173 A$ /т оптом
×
×
×